Embattled president leaves capital for support base as parliament seeks to oust him, form new government
THE LATEST
MORE TOP STORIES
Sochi Winter Olympic Highlights February 21st
Celebrity Chef and SI Swimsuit Beach Volleyball
Sochi Winter Olympic Highlights February 20th
The 2014 Brit Awards in London
Adele unveiled at Madame Tussauds in New York

EDITIONS:
CITIES:
ESPN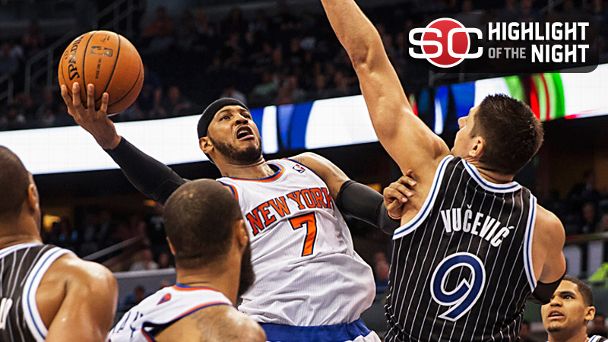 Drake vs. #3 Wichita State

ESPN3 8PM ET

BILL SIMMONS PRESENTS 

NBA Trade Deadline Diary
Watching the day unfold. Lowe, Simmons »
Upon Closer Examination
Best Director preview. Morris, Connelly »
The week's best/worst. Sharp »

RICK REILLY
Missouri Has His Back
When hate lined up against Michael Sam, love came to town. Column »
MATTHEW BERRY
Offseason? Not for fantasy football. It's time to start thinking about rankings. Column »

VIDEO: HAVE YOU SEEN?
NBA Top Plays(:44)

Kobe Unhappy With Deal(3:29)

Rousey On 'Cyborg'(1:26)
SportsNation
Which loss was more disappointing?
 U.S. men's hockey losing to Canada in semifinal
 U.S. women's hockey losing to Canada in gold-medal match
Watch and participate with "SportsNation" TV,weekdays on ESPN2 at 3 p.m. ET.
NFL COMBINE
How useful is the NFL combine? Is it a big deal that Johnny Manziel measured just under 6 feet? Cast your vote »
O, CANADA!

Twice in two days, Canadian hockey teams denied the U.S. on the Sochi ice. Which loss hurt more? Will Canada's men beat Sweden for a gold sweep? 
Vote! »
Rank 'Em: Favorite Olympic winter sport? »
Somehow, Denver has become a hotbed of in-demand men's fashion. Here's how the not-so-huge city is making its mark on menswear. FULL STORY

Editor's choice