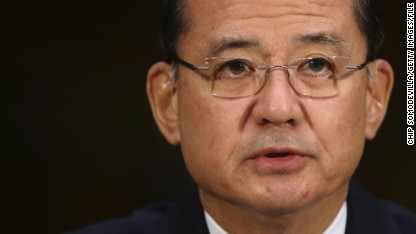 Obama says he'll talk to Shinseki about whether he's the right person to address the veterans' care crisis. Facing calls to resign, Shinseki will meet a group representing homeless veterans this morning.
FULL STORY
Donald Sterling's wife says she's selling team to former Microsoft CEO for $2 billion, but Sterling's team appears poised to fight sale
MORE TOP STORIES
Obama Addresses Graduating Cadets at West Point
Premiere of the motion picture fantasy "Maleficent" in Hollywood
Candlelight Vigil and Memorial for Gun Violence Victims
First Round of the French Open in Paris
BBC Radio 1's Big Weekend in Glasgow
Wall Street is ahead for the month going into the final trading day. The S&P 500 is at a record.


Editor's choice